Three ways to help futureproof your career in 2020
Stay on track with your professional development and help futureproof your career goals by upskilling.
The latest figures released by the Australian Bureau of Statistics tell us that 2.7million Australians either lost their job or are grappling with reduced hours1 as a result of COVID-19 (coronavirus). Although retail and hospitality segments were hit hardest, few industries can now be considered safe, making it all the more important to develop an upskilling strategy that can help to futureproof your career path.
Here are a few ways you could improve your job prospects and keep sight of your career goals in 2020.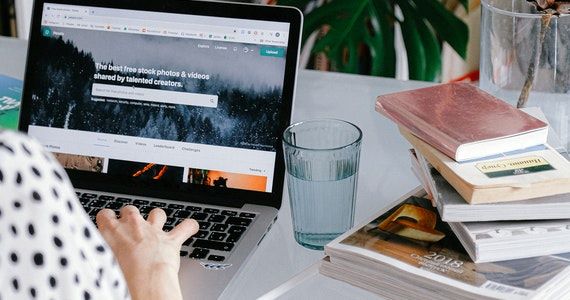 1. Research trends within the fastest-growing industries
Knowing which job segments and industries are set to grow in the next five years might help shape your next steps for professional development. According to the Federal Government, the service industries that were perfectly poised for growth pre-coronavirus included health care, construction, education and training, as well as technical services ranging from legal and accounting to product design2. While it's expected COVID-19 will put a dent in the trajectory of some of these, like construction, others such as health care and education are likely to experience less of an impact.
COVID-19 is set to alter our workforce, and experts suggest there are now big changes afoot when it comes to the way our jobs are performed3 rather than the jobs themselves. Understanding this new environment – plus the skills shortages within the job market – can help you futureproof your career.
Experts predict there will be a need for flexible staff, who are able to apply high-demand skill sets across departments rather than in rigid and strictly defined roles. There will also be a new dependence on automation to help smooth out any kinks in service disruptions, if last-minute obstacles arise4.
Both flexibility and automation have helped minimise many workplace disruptions in the wake of COVID-19. This suggests that the post-coronavirus workplace will need an adaptable and flexible employee, ready to learn new skills and adjust to new challenges at a moment's notice.
2. Develop a wide range of core skills
While a desirable set of hard skills (the tangible, measurable technical knowledge you have as a result of study or experience) is imperative to landing certain jobs, personality-focused soft skills are often just as important. For example, a potential employer might be looking for a whiz at software design but also someone who is creative and communicates well, to fit into the dynamic of a team. As such, you should look to increase both the skills that can be easily taught and defined, as well as developing your interpersonal aptitude.
By upskilling in some of the most in-demand skills for 20205 relevant to your career path, you could fast track the move to the next level in your career. These include competency in cloud computing, analytical reasoning, artificial intelligence (AI), user-experience (UX) design and blockchain. There are also the soft skills of creativity, persuasion, collaboration, adaptability and emotional intelligence. These soft skills don't just apply to office-based jobs – they're also particularly relevant in fields like nursing, aged and disabled care.
3. Build an upskilling strategy
Luckily, now is an ideal time to dive into professional upskilling. Global isolation measures due to COVID-19 have helped uncover a number of affordable and accessible platforms for learning and upskilling courses.
Closer to home, some training options have been supported by the government with free or discounted courses in subjects as diverse as leadership, digital security and nursing. And online courses span a staggering range of disciplines and certifications, from short courses to gradual-level subjects and professional certifications led by institutions as prestigious as Harvard, MIT, Yale and Oxford universities.
Always do your own research when looking for a training provider to escalate your professional goals, but to help you get your started, we've listed some here.
TAFE and universities
Many national universities are now offering online-only courses in addition to their on-campus education, providing an excellent opportunity to equip yourself for a post-coronavirus economy. Open Universities Australia collates courses (both short-term and full-degree options) from some of the country's leading universities. National education provider TAFE is also offering free short courses for those who want to upskill, too. Visit your state-specific TAFE website for more details.
EdX
A global not-for-profit online education provider, EdX provides access to courses covering subject matters as diverse as quantum computing and biomedical engineering. Many courses are free but some, including full certification streams such as the MicroBachelors or MicroMasters degrees, are affordably priced. Both types are self-paced and easy to structure around your work day.
FutureLearn
FutureLearn courses delve into subjects such as environmental justice and digital marketing. FutureLearn offers three levels of access to its short online courses: 'free', 'upgrade' – which incorporates the course itself, associated exams and certificate at completion – and 'unlimited', which allows unlimited access to all courses. Degrees can also be obtained through partnering providers such as Deakin University.
Coursera
Coursera collaborates with a number of notable institutions across industry and education; Google, Stanford University and Goldman Sachs are all partners of the online provider. In addition to a wide range of course subjects, Coursera specialises in specific, program-based learning for those who are looking to upskill in high-demand areas like IT and AI.
---
1. https://www.abs.gov.au/ausstats/abs@.nsf/mf/6202.0
2. Australian Government: Future Outlook
3. Harvard Business Review: How the Coronavirus Crisis Is Redefining Jobs
4. Harvard Business Review: How the Coronavirus Crisis Is Redefining Jobs
5. LinkedIn Learning: The Skills Companies Need Most in 2020 – And How to Learn Them
Important: This information is provided by AMP Life Limited. It is general information only and hasn't taken your circumstances into account. It's important to consider your particular circumstances and the relevant Product Disclosure Statement or Terms and Conditions, available by calling (08) 8379 3307, before deciding what's right for you. All information in this article is subject to change without notice. Although the information is from sources considered reliable, AMP and our company do not guarantee that it is accurate or complete. You should not rely upon it and should seek professional advice before making any financial decision. Except where liability under any statute cannot be excluded, AMP and our company do not accept any liability for any resulting loss or damage of the reader or any other person. Any links have been provided for information purposes only and will take you to external websites. Note: Our company does not endorse and is not responsible for the accuracy of the contents/information contained within the linked site(s) accessible from this page.